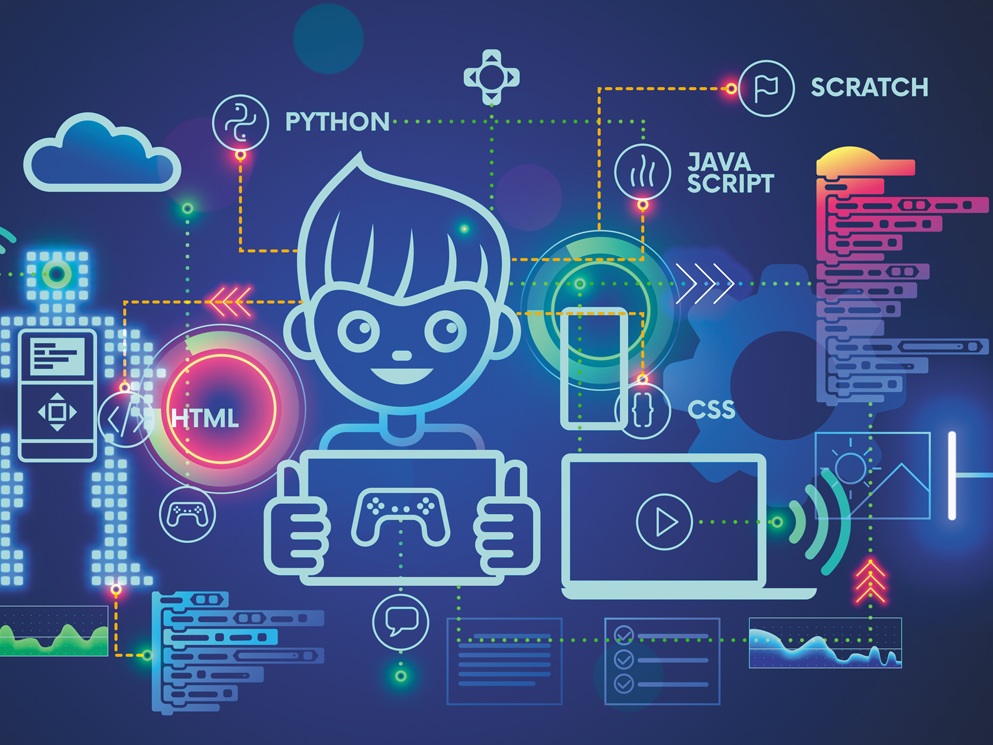 The world is moving very fast and growing with high technologies. In this 21st century, we are totally surrounded by high-end technologies which make our life easier and more productive.
– Nowadays one of the fastest-growing parts is our education system. The future technology growth is 100% depends on our skilled future generation.
– All the countries and governments are applying high-end technologies to make digital classroom based on experiential learning to provide conceptual knowledge to our future generation.
– It is worldwide proven that STEAM education is now an essential part of the education system. The STEAM education is providing 360-degree education to a child who involves hands-on experience, digital learning, Engineering skillset, and in addition to that it improves child's imagination, critical thinking, logical thinking, and problem-solving skills.
– Thank digital and virtual classes technologies that make the best learning experience for children. The digital and virtual classes will allow kids to experience the learning through the various animations, videos, and visual contents which is more way better than the traditional classroom learning. The best part is the visual effects, animations, and videos which will make children curious to explore the knowledge and boost-up their imagination.
– Nowadays children are more friendly with all digital and electronic equipment like mobiles and laptops. It is the easiest way to give them knowledge on the platform which they like the most.
– Coding franchise and robotics franchise is one of the fastest-growing educational platforms where we can connect the best top-notch technology with the education system in more fun and interactive way.
– By coding, we can actually teach them the future skills like Artificial-intelligence, IoT(Internet of Things), Application development, Game development, and website development. In this technological world, nowadays we have many platforms which are more an interactive, easy and kid's-friendly educational platform where we can teach all these future technologies to our young engineers.
– As per the digital educational growth Government of INDIA, also taking steps to provide the best coding knowledge to the children, so they can grow with our technical world. Also as per the new education policy from Government of INDIA, the coding, and hands-on learning through life skills and engineering skills will be the mandatory part of every school.
– Above all the reasons are well defined and enough to make your decision easier to take coding franchise which is going to be the future of the education system within a short time span.