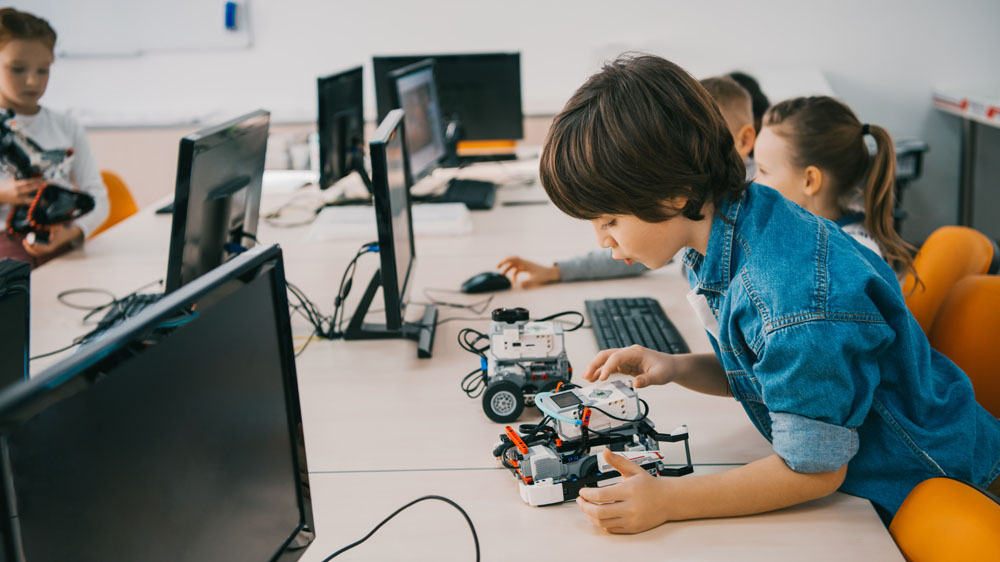 The commencement of a business requires hefty investment and carries
a lot of uncertainty. Our franchise addresses this issue and gives a solid business plan that has a mark of excellence on it, with an affordable amount of investment and premise to start; one can be an owner of the Junior Engineers franchise. With the power of STEM education, JE brings in the perfect blend of modern and interactive education. Be a part of this learning revolution and enjoy the various benefits that our franchise has to offer. The qualified team of ours assists you with the marketing process and brings forward the key aspects required to make the business a success. 
Having a STEM education franchise can be your step towards owning a profitable and beneficial business. The exemplary business module that we offer holds the potential of being one the most profit generation franchises. We make sure to provide you with all the necessary elements required to get a business up and running. The advantages that our franchise presents and withholds aid the organization for exponential growth. STEM-based education possesses the magic to attract students towards it. The redefined teaching methods and the education module presented by us aim to create a difference in the education world and deliver quality to the students joining us.
Our franchise provides in-depth training to the teaching staff to get them ready for delivering quality education to the students. The curriculum imparted in our classes gets updated regularly for a better understanding of topics. The franchise carries various privileges that make it one of the foremost educational organizations of North India. The education franchise that we provide helps you avoid the hassles of starting a new business, and the benefits of our business model go manifold and rank as the top education organization.
The franchise proprietor experiences otherworldly benefits provided by us; one of which comes in the face of the chief curriculum that we provide. The distinctive module gets the supreme education to kids. The module takes a high ground by getting students interested in the classes at Junior Engineers. STEM education tickles the interest buds of students opening their minds to advanced knowledge; learning is a process directly proportional to prospering, and with our classes, we pay an extra amount of attention to the process of learning.   
Hold the prosperity of Junior Engineers, the valuable robotics education franchise—a thriving learning premise growing each day and discovering modern teaching methods, the benefits that one enjoys with our franchise are unmatchable and add up to the prosperity of our franchise. We always ensure that your business is well kept and the day-to-day operations are running smoothly. Be the owner of our successful franchise, contact us now!