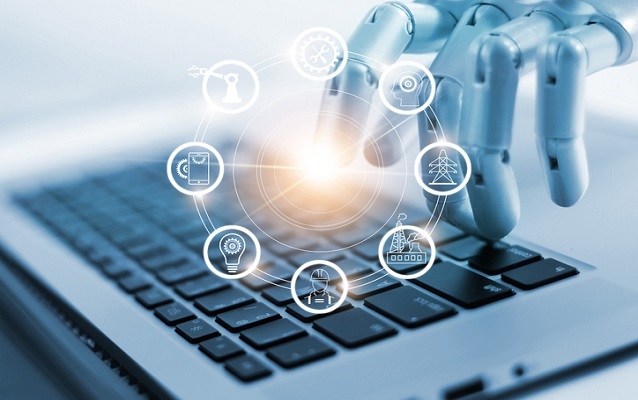 Our developing world requires skillful minds and the ones that can make the improbable a probability. With our innovative approach, we mold the minds of students to achieve the extraordinary. Robotics carries an engrossing effect; it can entice one's interest towards it. The revised and ultra-modern ways of education come forward in the robotics classes and motivate students to have a broader perspective towards learning and procuring new skills. The young minds of today have an inborn longing for knowledge. When their minds get seasoned with our superior modules, they bear the ability to help them tackle hindrances in a much simpler way. Robotics classes trigger the inquisitive nature of one's mind; they present a different outlook towards understanding things. Each element that our course holds has an extremely beneficial effect on your child's learning; they experience the working and design knowledge laced in the high-value module that we offer.
Robotics classes demand a tremendous amount of perseverance and allegiance for understanding the working of machines. Working at our labs, the kids will do the task requisite in conjecturing the scientific and mathematical concepts. The activities proposed by us make up the mind of students to think beyond the box. The immense amount of creativity they sustain gets implemented in the course and in the end, presents them with unmatchable skills. Our teaching techniques are a blend of modern and traditional ways. It clutches the attention of students from the commencement and assists them in accomplishing their goals.
iRobotics classes powered by the thriving STEAM education module offer a superior edge over basic education schemes. iRobo has all the vital components required to give the tech fanatics a platform for displaying exemplary skills. Robotics will empower kids to design and draft the building machine that does the assignment as per programming instructions. For Making it perfect in working, the building machine demands profound interdisciplinary knowledge and makes the student go through a series of tasks based on learning by doing.
In our classes, the students get together and work as a team to accomplish a mutual goal. The habit of working together incites the cruciality of collaborative work that plays a non-negotiable role for them as they progress to higher grades. The robotics workshops that we offer derive from a series of research and application, and they beam at providing the students with benefits that contrarily get overlooked. Getting the students refined and quality learning stands as a matter of ethics to us, and their intellectual growth is something that we always aim for!
If your kid has a thing for robotics and coding, Junior Engineers take pride in adorning the students with exceptional skills that get them through thick and thin. Our coding and robotics classes are highly researched and implemented courses that offer a fresh perspective towards education, bring your kids to us, and watch them bloom into successful high-thinking minds of tomorrow!