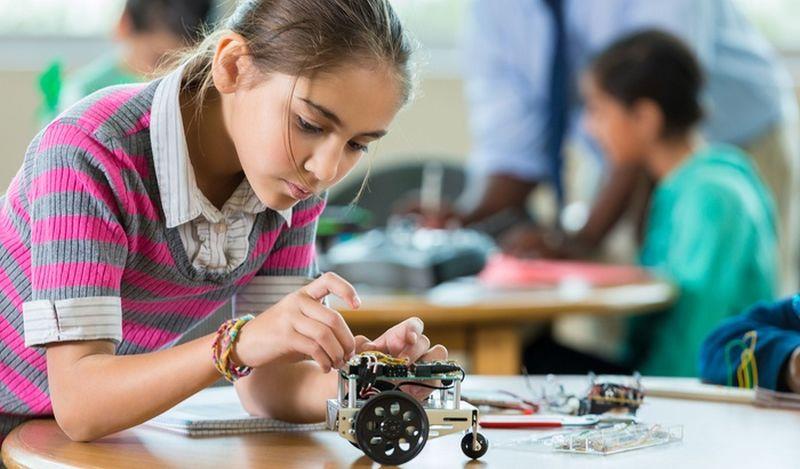 Robotics classes for kids deemed a beneficial course for the kids, the importance it carries is unmatchable, and the students enrolled with us have advanced problem-solving skills that take years and years of practice to have. We give added attention to learning, and the students acquire knowledge by having their brains nourished with our indulging module. 
The importance that our prestigious franchise carries very elegantly reflects in the curriculum that we proffer. The mind-enhancing activities embedded within our course bring forward challenges for the students; solving them requires a certain amount of expertise in the area that we make sure to provide them over time. Our team assists the students whenever they find themselves in a tricky spot; each student in the class receives the same attention that others do. Junior Engineers is a by-and-By of learning where every student flourishes intellectually and discovers everything requisite for success. With us, students go through a process of understanding and application; robotics classes bring them closer to a   pool of knowledge. With the mind-boggling skills that kids come to intake, they develop a supreme sense of judgment that takes them a long way and presents them with success at every step in life. 
The lego robotics franchise holds various prospects within it that are more than essential for students to have. The importance of our education truly exhibits once the learner experiences the classes at Junior Engineers. The working on project experience that students gain with us is incomparable and shows the quality that we deliver. The engagement of students with each other and the teachers also matters when the question of quality arises. With one-on-one teaching that your kid gets, they learn the working of different tools, and with this, the students become efficacious in the area of robotics. The kids get to enjoy the undivided attention of teachers, who are there to assist them with whatever obstacle stands in their way.
When it comes to the growth of a person's mind, they require a mentor and the right elements to support themselves in the process. We understand the thinking of children today and also the ways by which they can improve themselves. Our modules powered by the astonishing STEAM education module bring the student closer to a world of practical knowledge that is otherwise impossible to teach nowadays.
Learning stands as a long and tiring process, but with the likes of Junior Engineers, you can make it fun and desirable for your kids. Our doors are always open for the students who aim to leave their mark on this world and we look forward to teaching and guiding the great minds of this generation. Bring your kids to the robotics classes and open up the enormous world of robotics and sciences to them, add assurance to their future with our quality education and watch them shine like a diamond!